It's no secret that packing light is the key to smooth, hassle-free adventures, but what about when your journey takes you from the Sahara to the Swiss Alps? Fear not trusty travel aficionados! We're here to share our expert tips and tricks on how to pack that one versatile bag for any climate Mother Nature has in store. Stay tuned, as we reveal our secrets to conquering extreme temperatures, unpredictable weather, and the ever-present challenge of packing light, all while maintaining your stylish swagger. Get ready to transform your travel game with this fun, energetic, and, most importantly, practical guide!
Research the weather of your destination(s)
Before heading out on your trip, it's important to research the climate of your destination to know what to expect weatherwise. For example, desert locations might be hot and arid during the day but downright chilly at night! A destination you might expect to be dry and sunny may be experiencing an unusual weather pattern like El Niño or another unprecedented meteorological effect like typhoon rains or a tropical storm. Aside from the extremes, many places around the world are feeling the effects of climate change through weather. While you might expect a destination like Paris to be cool and rainy in spring, you might be surprised by the gorgeous weather! Who wants to be wearing a turtleneck and long sleeves when the temperature is more suitable for a summer dress and sandals?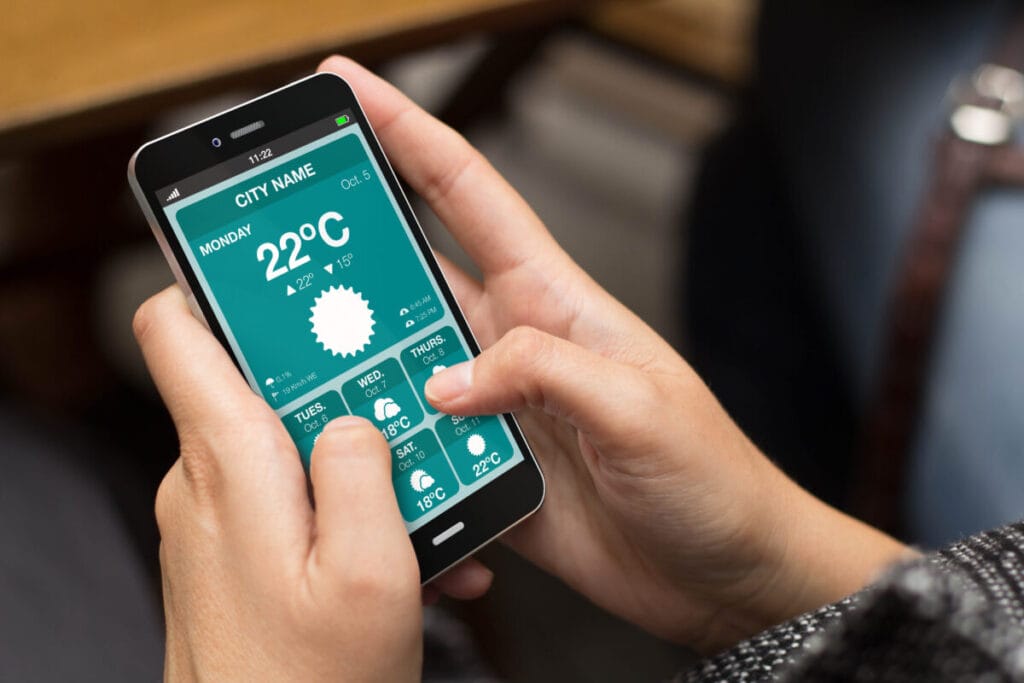 Information on local weather can be accessed through meteorological websites. We like Timeanddate.com for trip planning as it shows you the weather from the previous year to get a more exact idea of what the climate might be like. In addition to TimeandDate.com , Google itself has a unique feature when you search your destination and the word climate. Its search results will show you a climate and precipitation graph for the year, making it easier to know what to expect.
Make a packing list
Writing out a packing list can be beneficial to ensure you don't forget essential items while in the process of packing! This is another great time to research the climate of your destination and bring items like a rain jacket, umbrella, or winter coat and add it to your list. Packing clothes that you can layer is one of the best packing strategies, especially if you're short on space or want a more minimal approach for your trip. After all, the less you have to drag around, the better!
Rolling your clothes and utilizing packing cubes is another great way to save space in your luggage. Compression packing cubes are even better as they help to compress your items more than traditional packing cubes! These methods of packing can cause a few more wrinkles in your clothes so it's always good to pack clothing made from wrinkle resistant fabrics or bring wrinkle releaser spray. Another great method is to pack everything you think you'll need and revisit it a day or two later to pair down even more. Chances are you'll realize that you don't need quite as much as you thought.
Consider the activities you'll be doing
When packing, it's important to think about the exciting activities and adventures you've got planned. Doing so might uncover some must-have items you hadn't thought of before. Let's say you're planning a city tour – you'll definitely want to pack comfy walking shoes and some sun protection to keep you going all day. Or maybe your hotel boasts a gorgeous pool, which means you'll want to bring along a swimsuit, a cute coverup, and some breezy sandals. As you can see, the things you'll need can vary greatly depending on your plans, so keep that in mind as you pack for the time of your life!
We've got your back when it comes to packing for those specific activities! To help you prepare for every adventure that comes your way, we've put together a collection of handy packing lists tailored to various activities.

Dressing for different climates
What you wear can truly make or break your trip, and it's crucial to be ready for anything your destination might throw your way. Layering is your secret weapon to staying comfortable, no matter the weather. Bringing a light jacket to throw over a short sleeve shirt and an additional rain jacket is the perfect recipe for most weather conditions! And for those chilly adventures, don't forget to bring along a cozy coat, hat, socks, and gloves to keep you toasty and happy. Ladies, leggings can be a lifesaver! They're perfect for layering under other clothes and barely take up any space in your bag. Heading somewhere hot? Opt for breathable fabrics like cotton and linen to keep you cool and stylish as you explore. Happy packing!
Packing for unexpected weather
As we mentioned before, weather can be quite the wildcard, especially in the shoulder seasons of spring and autumn! Even when you're expecting sunny skies, a chilly breeze or sudden downpour can crash the party. Pack a versatile wardrobe with rain gear like a trusty rain jacket, umbrella, or even rain boots to stay prepared. Don't forget a wide-brimmed hat and sunscreen for those sun-soaked destinations!
Packing for unexpected weather doesn't mean you have to overpack though! Many rain jackets and coats can compress down, saving you precious luggage space. And when it comes to shoes, choose versatile, comfy options for long walks and a bit waterproof for those unexpected rainy days. Pro tip: if you need to bring bulkier shoes, use them to your advantage by tucking small items or socks inside – it's a sneaky way to reduce your luggage size. Happy packing and stay prepared for any weather curveball!