Things to Consider
When packing for a trek minimal really is best; choose a small selection of clothes which are easy to wash and dry.
Remember to check the likely weather conditions to help you pack accordingly.
Clever layering is the key to dressing for changeable weather – e.g. wear a camisole under a long-sleeved top, under a fleece, under a waterproof jacket.
Dark coloured and patterned clothes are a good idea, as they don't show up the dirt.
Before you travel, spray all of your clothes with insecticide and again after laundering clothes. It's also useful to spray bedding and pillows in case of mites or mosquitoes.
A sturdy and comfortable backpack is essential and more practical than a suitcase. It should have a waterproof cover, and don't forget to line it with a plastic bin bag – this may seem crude, but will be invaluable if your pack gets wet as it will keep everything inside bone dry.
We would also suggest putting clothes in plastic bags (ZipLocks are great) or packing cubes to keep them clean and orderly.
Combine your main rucksack with a packaway day sack, to carry all your essentials when away from camp.
Remember you will need an outfit to travel in! Wear your bulkiest clothes and shoes where possible.
Download our complete packing list below for all quantities and a checklist of items.
Also see our Trekking Capsule Wardrobe for Men
What to Pack For A Trekking Vacation
Sarong
Can be worn in so many ways – as a beach cover-up for sun or modesty, they work well as a skirt or will cover your shoulders at religious sites, or loop it round as a scarf to dress up a simple top.
Suggested Buy: Sarongs & Scarves on Amazon
Sunhat
Essential for sun protection. Choose one with a good wide brim to protect your face and neck, and remember you may need to pack it in your case so opt for styles that will fold or roll up.
Suggested Buy: Packable Sun Hat on Amazon
Sunscreen
Good sunscreen is essential in hotter climes, and don't get caught out on cloudy days either – you can still get burnt. Remember that water will reflect the sun's rays too. Choose a product with a high SPF (protects from UVB rays) and also look for the star or PA rating which indicates protection from UVA.
Suggested buy: SPF 30 PA+++ Water Resistant Sunscreen by Murad
Swimwear
Pack if your accommodation has a pool or spa that you plan to use. They can also look fabulous with trousers or a skirt for an evening look.
Suggested buy: Speedo Shirred Tank One-Piece by Amazon
Trek Towel
It's handy to have your own towel, just in case. Choose one made from Microfibre – these are perfect for travel as they fold really small and dry really quickly too.
Suggested buy: Sea to Summit DryLite Towel by Amazon
Plain T-Shirts
Pack simple tops in neutral shades. In hot weather loose fitting tops will keep you cooler, and pick breathable fabrics such as cotton or linen or shirts designed for 'active wear' – these wash and dry well too. One of our favourite fabrics is bamboo.
Suggested buy: Texere Hypoallergenic Bamboo Fiber Tee by Amazon
Walking Socks
Choose good, breathable socks with cushioning. The fabrics should be designed to wick away moisture (or otherwise add in sock liners which do).
Suggested buy: Thorlo Coolmax Light Hiking Sock by Amazon
Casual Trousers or Shorts
Walking type are the most practical as they wash and dry easily. Styles with detachable legs are a good option for varied temperatures, although do check the cultural expectations of your destination. Longer lengths offer protection against sun and mosquitoes.
Suggested buy: Royal Robbins Zip N' Go Pant by Amazon
Waterproof, Windproof Jacket
Pack a good waterproof, windproof jacket. Make sure it's light and breathable – it doesn't have to be warm as you can layer up underneath if necessary. If you're heading for more tropical regions then you can swap this for a lighter raincoat.
Suggested buy: Jack Wolfskin Arroyo Jacket by Amazon
Base Layer
Merino wool is a good choice to wear against your skin as it naturally helps to regulate your body temperature. It's lightweight but keeps you warm in the cold, wicks away moisture when it's hot, and doesn't retain odours even after several days of use.
Suggested buy: Minus33 Merino Wool Lightweight Crew by Amazon
Backpack
When you're travelling around a lot a soft-sided backpack is more practical than a hard case – it's flexible and will squash into vehicles or small spaces more easily. Choose one with plenty of compartments to keep your belongings organised without needing to unpack.
Suggested buy: Cabin Max Metz Backpack by Amazon
Camisoles
Wear these under a shirt to give you an extra warm layer in the mornings, or allow the sun to reach your shoulders during the day; but remember they are not acceptable in temples where you will need to cover up.
Suggested buy: BP. Stretch Camisole by Nordstrom
Warm Hat & Gloves
For higher altitudes and early morning tours add in a warm hat and gloves – you can even sleep in them if your accommodation is cold, as basic rooms may not be heated.
Suggested buy: Slouchy Knit Oversized Beanie by Amazon
Day Sack
You'll also need a small, lightweight bag for all your daytime essentials. Our packaway day sack folds up into itself and fits easily in your backpack when not in use. It's surprisingly roomy, showerproof and light to carry – even in hot weather.
Suggested Buy: Fold Away Day Sack on Amazon
Fleece
Even in hot climes it can be cooler at altitude or during early mornings. Air-con can also make you feel chilly. A fleece is light, doesn't crease and is easy to pop in your day bag for when you need that extra layer.
Suggested buy: The North Face Womens Glacier 1/4 Zip by Amazon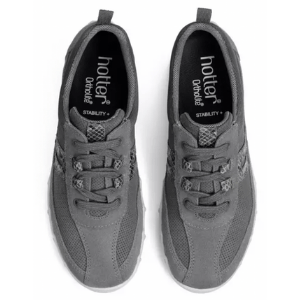 Comfy Trainers or Trek Sandals
You may need to wear these if you get blisters from your boots, so make sure they are sturdy enough for walking whilst being light enough for evening wear after a long day. Pop in a pair of flip-flops too.
We love: Leanne Shoes by Hotter
Walking Boots or Shoes
Comfy footwear is essential, and make sure they are well broken-in before you travel. They should ideally be waterproof, and don't forget spare laces. Good ankle support will lessen your chance of injury.
Suggested buy: Crest GTX Boots by Hotter

Pashmina
A 'must take' item for any holiday as they are just so versatile: cover your shoulders at religious sites; add an instant touch of style to any outfit; put round you if there's a chill (or air-con) and keep cosy on the plane.
Suggested buy: Large Soft 100% Twill Pashmina by Amazon