Low cost flights with Ryanair from Luton and an Airbnb apartment in the cool district of Norrebro set my son James and his girlfriend up for a great weekend trip to Copenhagen in March.
The airport is linked to the city by underground Metro and a day ticket for use on the underground or buses costs 120 Danish Krone (about £13 / US$18). It's really well signed and easy to navigate.
The best way to get around day-to-day was either by walking or hiring a bicycle; bicycles are really popular in Copenhagen and there are hire shops everywhere. The locals even have great bikes for taking their children around with them… in some cases not so little kids!
Bikes everywhere
James raved about the covered market at Torvehallerne where you can buy the most amazing fresh open sandwiches, desserts, chocolates, craft beers etc. It is close to downtown and has a Metro stop right by it.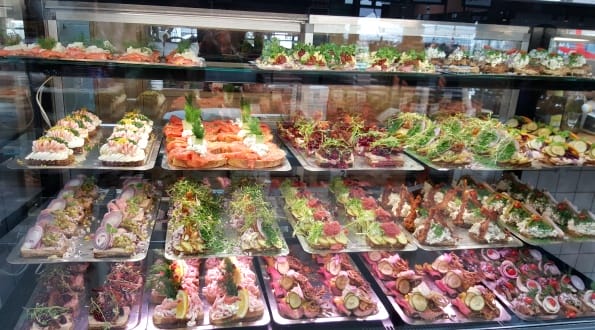 Danish open sandwiches – amazing choice
Also high on their list of favourite places was Paper Island, a huge warehouse full of food stalls and artisan beers where you can try Scandinavian beer. Seating is at shared long tables and there's a really friendly atmosphere.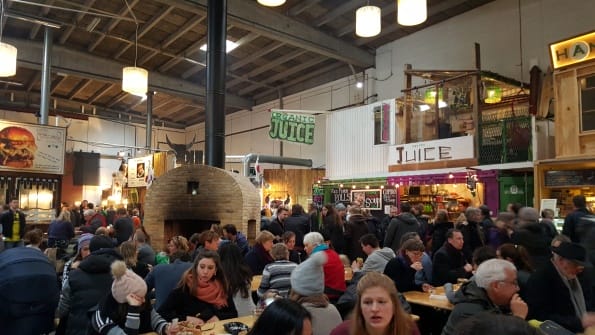 Paper Island food warehouse
Other things they enjoyed were:
The Little Mermaid, although they were surprised at just how tiny she is!
Strøget, one of Europe's longest pedestrian streets at around 1.1km long and full of designer brands.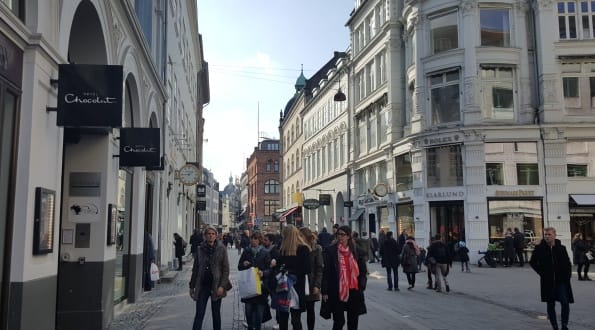 A half-day walking tour of the city
Amalienborg, the royal palace where they saw the changing of the guard before going inside to see the apartments.
Christianshavn, the alternative side of Copenhagen and known locally as the Green Light District.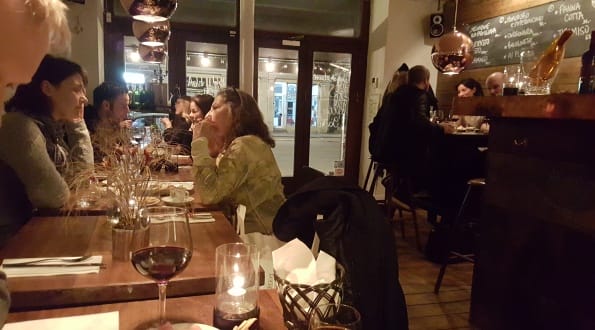 They loved their trip so much – people were so friendly and welcoming – that they announced they would love to live there one day! For two seasoned world travellers that is a bold statement; it was that good. Suffice to say I'm quite jealous now and am planning my own trip!
——–
Written by Helen