Maldives style tips
When choosing what to wear in the Maldives the basic rule of thumb is relaxed dress, although the islands vary slightly.
Modesty is expected and nudity – including females going topless – is an absolute no-no, so be conservative and you won't offend.
The temperature doesn't drop very much at night so take your lightest weight clothes in natural, breathable fabrics such as silk, linen or cotton. Avoid synthetic fabrics as they are just too uncomfortable in the heat.
Many of the islands are booked on an all-inclusive basis so your laundry will be done for you as standard, meaning that you can pack very light.
Temperatures absolutely soar during the day, so it is essential that you take a very high factor sunscreen (we love the Riemann P20 range for 10 hour protection) to be safe.
Don't forget a wide-brimmed sunhat, insect/mosquito repellent and good quality sunglasses too.
Shoes to pack for the Maldives
Many of the islands are entirely 'shoe free zones', so your bag can be very small.
Having said that do check your island because if the sand is coral you will need flip flops, and they are much cheaper to bring with you. We love the Lindsay Phillips Switch Flops range – using interchangeable shoe and flip-flop bases with snap-on decorations, you can change your look from day to evening in an instant whilst still packing light.
For paddling, swimming or snorkeling pack dive shoes or similar, as the coral will hurt your feet.
Clothing tips for women
A few well-chosen pieces of costume jewelry or accessories will transform any outfit.
And a pashmina or sarong is a versatile piece that will add a bit of 'glam' when you need it, cover your shoulders in the sun, or keep off a chill from air conditioning.
Clothing tips for men
Pack for the weather
Temperatures remain constant at around 30c all year round
May, June, July, August, September and October is the rainy season but you do still get lots of sunshine and August and September are the best times to see manta rays
November, December, January, February, March and April being the driest period is high season for European visitors.
We love the Weather+ app – it gives an accurate 6 day forecast for day and night, which when you're planning from home is really helpful. You can keep all the places you've been to too – a nice way to remember your trip 🙂 Download for iPad/iPhone or Android
Maldives travel essentials
Don't drink or even brush your teeth in tap water. Consider taking a LifeStraw Filtration Water Bottle.
Combine your main bag with a backpack or beach bag that will carry your daytime essentials.
To use electrical gadgets you may need a travel adapter plug, and also a step down voltage converter if your devices are not designed for the local voltage (230V).
Avoid paying unexpected baggage fees – use an accurate luggage scale to ensure you keep within the weight allowance. Don't forget to leave room for souvenirs on the way home! Lacquer works and wood carvings are good buys, but make sure they are locally made and not cheap imports.
Maldives Blog posts you might like
Chilling Poolside Earthy tones are making a big splash for 2019. Think mustard, ochre and…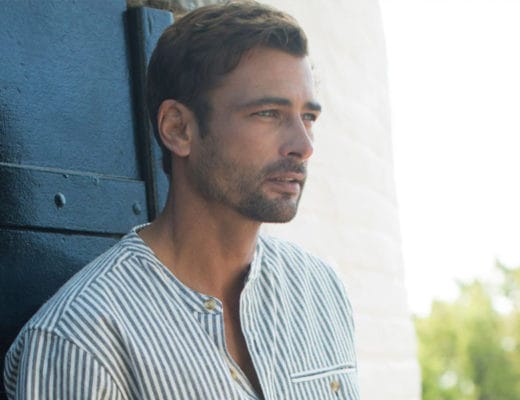 Fundamental principles of resort styling 1) Keep it natural The number one rule when packing…
What to wear on a Beach Vacation You won't need much more than swimwear, sunhat…
Community photos form the Maldives