Top style tips for Bangladesh
When thinking about what to wear in Bangladesh, keep in mind it is a Muslim country so the key is modesty and to keep covered.
Wear long skirts or pants and long-sleeved shirts.
Because of the heat and humidity we would recommend that you wear natural fabrics e.g. cotton, linen or silk and go for loose-fitting clothes.
Long-sleeved clothes are also ideal protection against the sun during the day and mosquito bites at night.
If you are looking for a highly versatile travel jacket to bring along we recommend the SCOTTeVEST range. Their range of jackets have been specifically designed with traveling in mind and include RFID security (to protect your passport information), 23 secure pockets and personal connectivity integration.
Visitors often buy a local 'salwar kameez'; these are readily available and are well suited to the heat and humidity.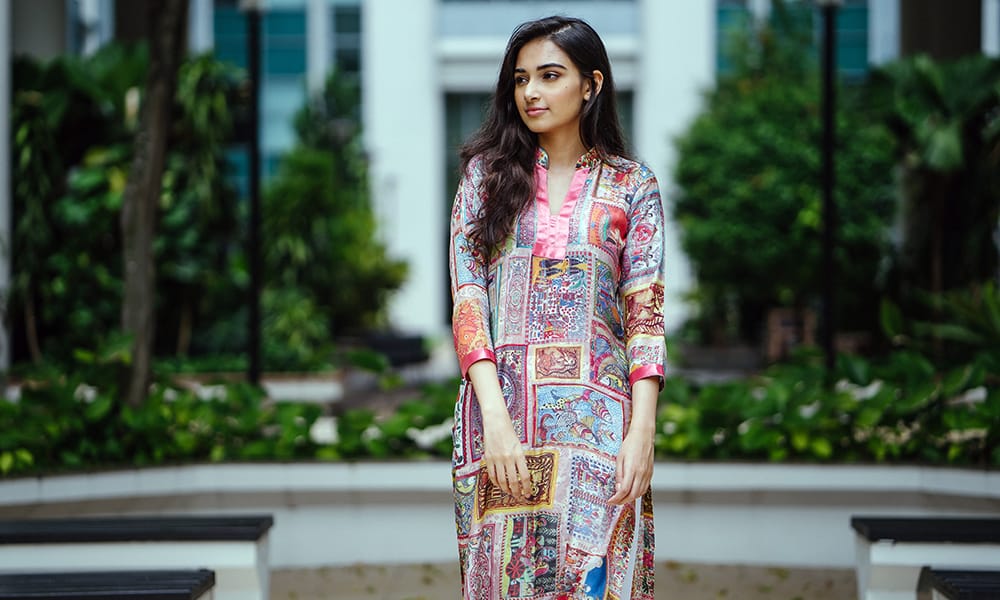 Visitors to Bangladesh often purchase salwar kameez, local Bangladesh clothing
Salwar kameez are loose-fitting and vibrant garments often worn in Bangladesh. Many tourists choose to buy some to help overcome the heat and to be more modest, in line with cultural expectations.
Pack for the Weather
The Winter – November, December, January and February – is pretty mild, so a light jacket or sweatshirt will be fine.
It does rain a lot in the summer/monsoon season of June, July, August, September and October and with the high level of humidity it's best to wear natural fabrics.
A sunhat is a must for the summer along with good sunscreen (we love the Riemann P20 range for 10 hour protection) and sunglasses, and a travel umbrella is great protection for both rain and sun.
We love the Weather+ app – it gives an accurate 6 day forecast for day and night, which when you're planning from home is really helpful. You can keep all the places you've been to too – a nice way to remember your trip 🙂 Download for iPad/iPhone or Android
Shoes to pack for Bangladesh
Take good sturdy shoes as your feet will get dusty and dirty – try Hotter shoes, they're really comfy and have styles to suit everyone.
And we like Thorlos hiking socks – they're especially designed to keep your feet dry and comfortable when trekking in hotter climes.
It's best to avoid heels in favor of flat sandals.
Clothing Tips for Women
A pashmina or sarong is great to take with you to cover your head in case it gets too hot. Some religious places also require you to cover your head, so it will come in handy then too.
While visiting places of worship women must wear a long skirt or pants and have covered shoulders.
Bangladeshi women usually wear saris and whilst this may not be a style of dress that you can wear, our advice would be to cover up at all times.
Aim to keep your legs, arms and cleavage all covered up or you will not only be stared at but touched.
The humidity can play havoc with your hair – so think about accessories or a scarf to keep it looking neat and tidy.
Clothing Tips for Men
Loose cotton shirts or t-shirts and long linen pants are ideal.
Bangladesh travel essentials
A bag or soft-sided rucksack is a more practical option than hard cases when traveling around the country. Combine it with a practical shoulder bag or backpack to carry your essentials on day trips.
Using packing cubes can help to keep your belongings tidy whilst compressing the volume too.
Don't drink or even brush your teeth in tap water in Bangladesh. Consider taking a LifeStraw Filtration Water Bottle. It will filter the water, making it safe to drink.
To use electrical gadgets you may need a voltage converter if your devices are not designed for the local voltage (220V) and a travel adapter plug to allow you to plug your gadgets into local power sockets.
Avoid paying unexpected baggage fees – use an accurate luggage scale to ensure you keep within the weight allowance. Don't forget to leave room for souvenirs on the way home!
Community photos of Bangladesh