Apart from being able to travel every corner of the globe and share my experiences with like-minded travelers, the best part of my job is getting to review the latest travel gadgets and hottest fashion accessories. So, I was pretty pumped when my friends at Hotter Shoes asked me to review their fresh season Gravity Shoes.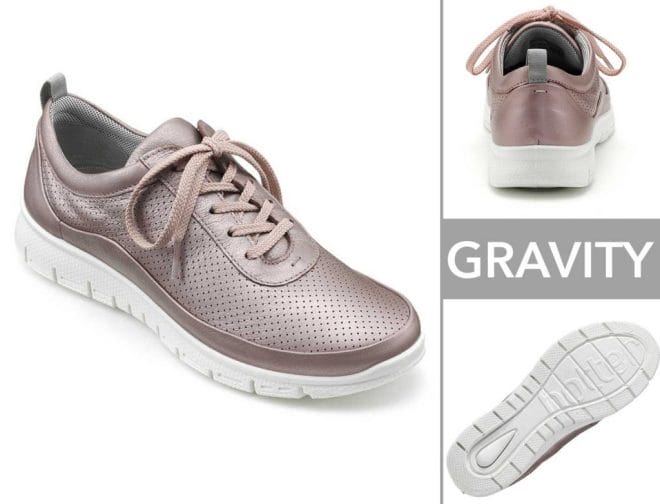 As soon as I put them on I could see where they got the name 'Gravity' from. They are so ridiculously light, that it feels like they are defying gravity. The soles are super cushiony, so it literally feels like stepping on soft pillows when you walk. It is how I imagine walking on fluffy clouds might feel. The soles are also ultra flexible, allowing the shoes to curve and flex with every step. Subtle air holes have been seamlessly integrated into the design for optimum breathability (including both externally and within the insole of the shoe).
How to wear your gravity shoes
I am in love with the on-trend metallic finish, it looks gorgeous paired back with muted greys, whites, blacks and charcoals.  I think the thing I love most is the lack of a visible logo on the shoes. I don't know about you, but I am sick of being a walking billboard every time I wear a pair of activewear shoes.  The metallic twist and lack of logo also give you the option to wear the Gravity Shoes with casual jeans, chinos or as part of a leisurewear ensemble. They come in 5 different colors and you can check them out at the Hotter Shoes Website.