Beijing style tips
In Beijing when it comes to clothes really anything goes. Trainers and even jogging bottoms are acceptable dress everywhere, even in upscale or fancy restaurants.
To the Beijing people if you can afford to be there your clothes are unimportant.
Older people tend to dress more conservatively than younger people, but really there is no dress code to be mindful of in this city.
Do make sure you take comfy footwear for daytime as you will do a lot of walking.
And leave your swimsuit at home it's very unlikely that you will use it, unless your hotel has facilities.
In Beijing it's easy to buy western sizes in clothes but not in shoes. Branded clothes are really expensive, but some great bargains can be had in non-branded clothing.
Also see What to Wear in China
Clothing tips for women
Even when visiting religious sites in Beijing the dress code isn't as strict as elsewhere in China, and even skirts are acceptable here.
Clothing tips for men
Young men in Beijing go for colorful clothes.
But remember no green hats! In Chinese culture, wearing a green hat means a man has been cheated on by his wife.
For great versatile travel jackets with multiple pockets including RFID security options, we love the SCOTTeVEST range.
Pack for the weather
Spring is short – March and April – with variable weather, so pack a lightweight raincoat.
Clever layering is the key to dressing for changeable weather.
In Summer – May, June, July and August – again you can expect rain so pack accordingly, but it's hot too. The temperature in the summer will not drop much at night, so if it's hot in the day it will be hot at night too.
In winter (December, January, February and March) dress up warmly, with layers and take a warm smart coat and warm scarf, ear muffs and a hat. It will be freezing. You can expect snow from late December and it's very dry. Keep your face well moisturised for protection.
We love the Weather+ app – it gives an accurate 6 day forecast for day and night, which when you're planning from home is really helpful. You can keep all the places you've been to too – a nice way to remember your trip 🙂 Download for iPad/iPhone or Android
Travel essentials for Beijing
Never, ever drink the tap water. Consider carrying a LifeStraw Filtration Water Bottle – fill up from any source and get clean, safe drinking water without wasting plastic bottles and money.
Bathrooms are not a great experience anywhere in China and Beijing is no exception, even in smart-looking malls. Carry toilet paper and hand sanitiser in your day bag.
Be sure to pack your dental floss and deodorant too, as they are not easy to buy.
Look after your mobile phone with a phone bunjee – it protects against loss, theft and damage.
To use electrical gadgets you may need a travel adapter plug, and also a step down voltage converter if your devices are not designed for the local voltage (220V).
If you're aiming to travel with just carry-on baggage, try the CabinMax soft-sided rucksack – it's light, roomy and has plenty of pockets to keep your stuff organized. You can use packing cubes to compress the volume too.
And a lightweight shoulder bag or day sack will come in handy to carry your sightseeing essentials.
Avoid paying unexpected baggage fees – use an accurate luggage scale to ensure you keep within the weight allowance.
Beijing Blog posts you might like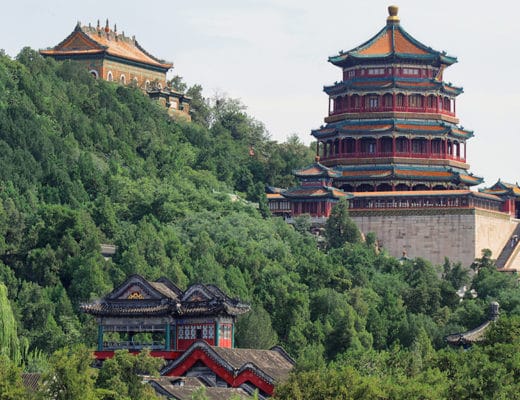 Thanks to our Member Huan for sending in these tips about her home city. 1.…